water state 1 [installation]
8.6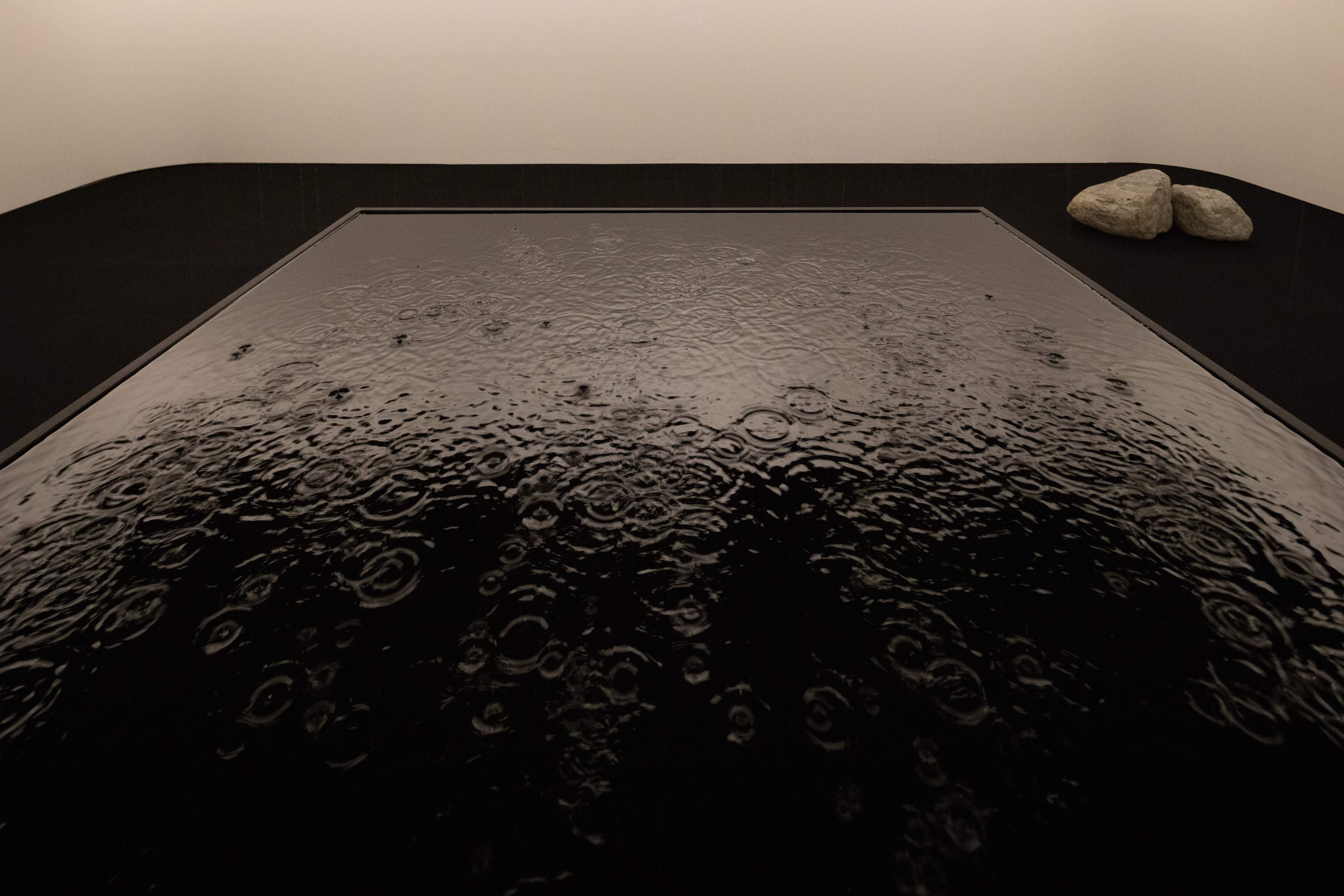 "water state 1"
[installation]
Artist: Ryuichi Sakamoto + Shiro Takatani
Date and time: Sunday, August 22nd – Sunday, September 5th, 12:00 – 20:00 on weekdays, 10:00 – 20:00 on weekends
Venue: 3-22-10 Higashimukojima, Sumida-ku, Tokyo (next to Houjou-Koumuten)
Participation fee: 
Free admission(reservation required. reservations are valid only for one 60 minute session)
For more details and reservations, please click here.https://dotou.tokyo/news/134/
Access: 9-minute walk from the West Exit of "HIKIFUNE Station" on the Tobu Skytree Line and Tobu Kameido Line.
1-minute walk from "Higashimukojima Hirokoji Station" on the Toei Bus.
Water is the fundamental substance that supports life on earth, and changes its state freely depending on environmental conditions. Ryuichi Sakamoto has shown a strong interest in "water" as a source of inspiration in various ways. In the course of developing the concept for this collaborative work with Shiro Takatani, YCAM InteLab developed a device that can control water drops and make them fall freely. The result was a garden-like work expressing the changing state of water, which was first exhibited in 2013. (Commissioned by the Yamaguchi Center for Arts and Media [YCAM])
In the center of the work, water droplets spread out as ripples on the mirror-like jet-black surface of the water, and the precise and detailed sounds corresponding to it envelopes the venue. Based on weather data from around the world, the amount and location of water droplets changes, and as each drop intersects with the water surface, it forms ripples that overlap and return to "water."
The "water" used in this work is drawn from the Sumida River and filtered. The "stones" used in the work are collected from the Chichibu part of the Arakawa River, the source of the Sumida River,  and some of them are as old as 300 million years.
*There is no dedicated parking lot. Please refrain from coming to the venues by car as parking is limited in the neighborhood.
photo:Kenshu Shintsubo
Ryuichi Sakamoto
Ryuichi Sakamoto (1952, Tokyo) has lived many musical lives in his nearly 70 years. As a keyboardist and songwriter in Haruomi Hosono's Yellow Magic Orchestra, he helped set the stage for technopop. His solo experiments in fusing global genres and close studies of classical impressionism led to him scoring nearly 40 films in as many years, including Nagisa Oshima's "Merry Christmas, Mr. Lawrence" (1983), Bernardo Bertolucci's "The Last Emperor" (1987) and "The Sheltering Sky" (1990), and the Academy Award-winning film "The Revenant" (2015) by Alejandro González Iñárritu.
In the past 20 years alone, he's written a multimedia opera, turned a glass building into an instrument, and travelled to the Arctic to record the sound of melting snow. That exploratory spirit runs through Sakamoto's 2017 album, async, which paints an audio portrait of the passing of time informed by his recovery from throat cancer. Music, work, and life all have a beginning and an ending, said Sakamoto in early 2019. What I want to make now is music freed from the constraints of time.
The relationship between space and sound, how the one reflects and refracts the other, is something that Sakamoto has also explored in his collaborations with visual artists. In 1999, he premiered his multimedia opera "LIFE", for which he made Shiro Takatani his visual director. Expanding on "LIFE"'s themes of symbiosis and evolution, Sakamoto and Takatani went on to produce several ambient installations together, which combined art objects, audio, and video, including "IS YOUR TIME" (2017)
Shiro Takatani
Born in 1963, Shiro Takatani studied environmental design at Kyoto City University of Arts. He is one of the founding member of the artist collective Dumb Type, which was established in 1984. Besides Dumb Type, Takatani began a parallel solo career in 1998. In his solo activities, he has directed visuals for several theater productions, including Ryuichi Sakamoto's opera "LIFE" (1999). He created his own performance La Chambre Claire (premiered at Theater der Welt, Germany in 2008), "CHROMA" (premiered at Biwako Hall Center for the Performing Arts Shiga in 2012) and "ST/LL" (with music by Ryuichi Sakamoto, premiered at Le Volcan – Scène Nationale du Havre, France in 2015). Takatani's works were presented, among others, Festival de Marseille, New National Theatre Tokyo, National Theater & Concert Hall Taipei, Centre Pompidou-Metz France, Sharjah Biennial UAE. His first retrospective solo exhibition, Camera Lucida, was held at the Tokyo Photographic Art Museum in 2013. The latest theater piece by Ryuichi Sakamoto + Shiro Takatani, "TIME" was premiered at Holland Festival in June 2021. Dumb Type is the Japan Pavilion Artist at the 59th International Art Exhibition – La Biennale di Venezia in 2022.